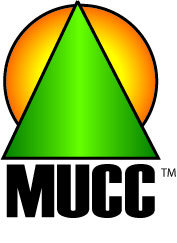 Bills Protecting Rights to Hunt, Fish and Trap Head to Governor
ATTENTION{
For the last few weeks,

you and your fellow hunters, anglers and trappers have flooded the phone lines and inboxes of your legislators

, telling them you want Michigan's wildlife to be managed using sound science and our rights to be protected by passing Senate Bills 288 and 289. Many of you even asked them in person at Camo at the Capitol.

They listened!



After passing the Senate last week, the Michigan House of Representatives passed the bills today by a vote of 72-38 with bipartisan support! The bills now head to Governor Snyder's desk, and the anti-hunters are trying to get him to veto the legislation.

Please call Governor Snyder's office right now and ask him to sign SB 288 and 289 immediately!
Call Governor Snyder now at (517) 373-3400!
SB 288 and 289 allow the Natural Resources Commission to name game species and make fisheries orders under their

mandate to use sound science, which over 68% of Michiganders voted for through 1996's Proposal G

. They also provide free hunting and fishing licenses to active-duty members of our military, and

establish a right to hunt and fish in state law

.

These bills also mean that out-of-state anti-hunters will no longer be able to restrict hunting rights using 30-second commercials and endless ballot referendums.

Wildlife decisions will finally be made based on sound science, just as you voted for with Proposal G!
We're almost there. Don't let this opportunity slip away!

Call Governor Snyder right now at (517) 373-3400 and ask him to sign SB 288 and 289 immediately!